Announcement2023-09-11
MetaTrust Labs Token2049 Event Highlights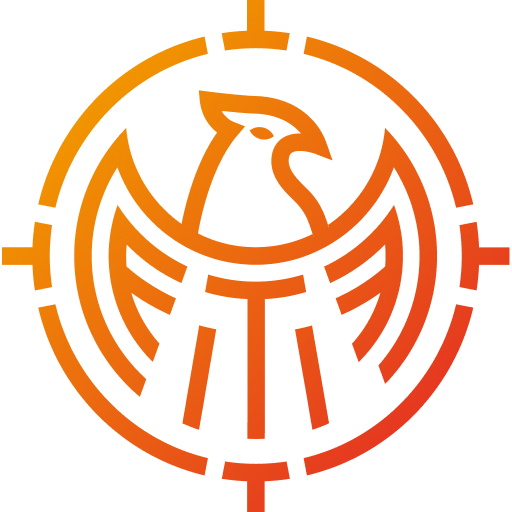 Summary
Join us and enjoy events during Token2049!
Hello everyone! Token2049 is just around the corner, set to kick off this Wednesday in Singapore. MetaTrust Labs has prepared a lineup of exciting events for both online and offline participants. Join us as we take a closer look at what MetaTrust has in store for you during Token2049!
September 12th
Coinstore x MetaTrust Labs Brand Launch Event
On September 12th, MetaTrust Labs' Co-Founder, Professor Liu Yang, will attend the 2023 brand launch event hosted by the spot contract exchange, Coinstore. Professor Liu Yang will serve as a keynote speaker, sharing cutting-edge AI security solutions in the Web3 space with the attendees.
Watch the live here 👉 https://www.coinstore.com/#/liveAudience?liveId=182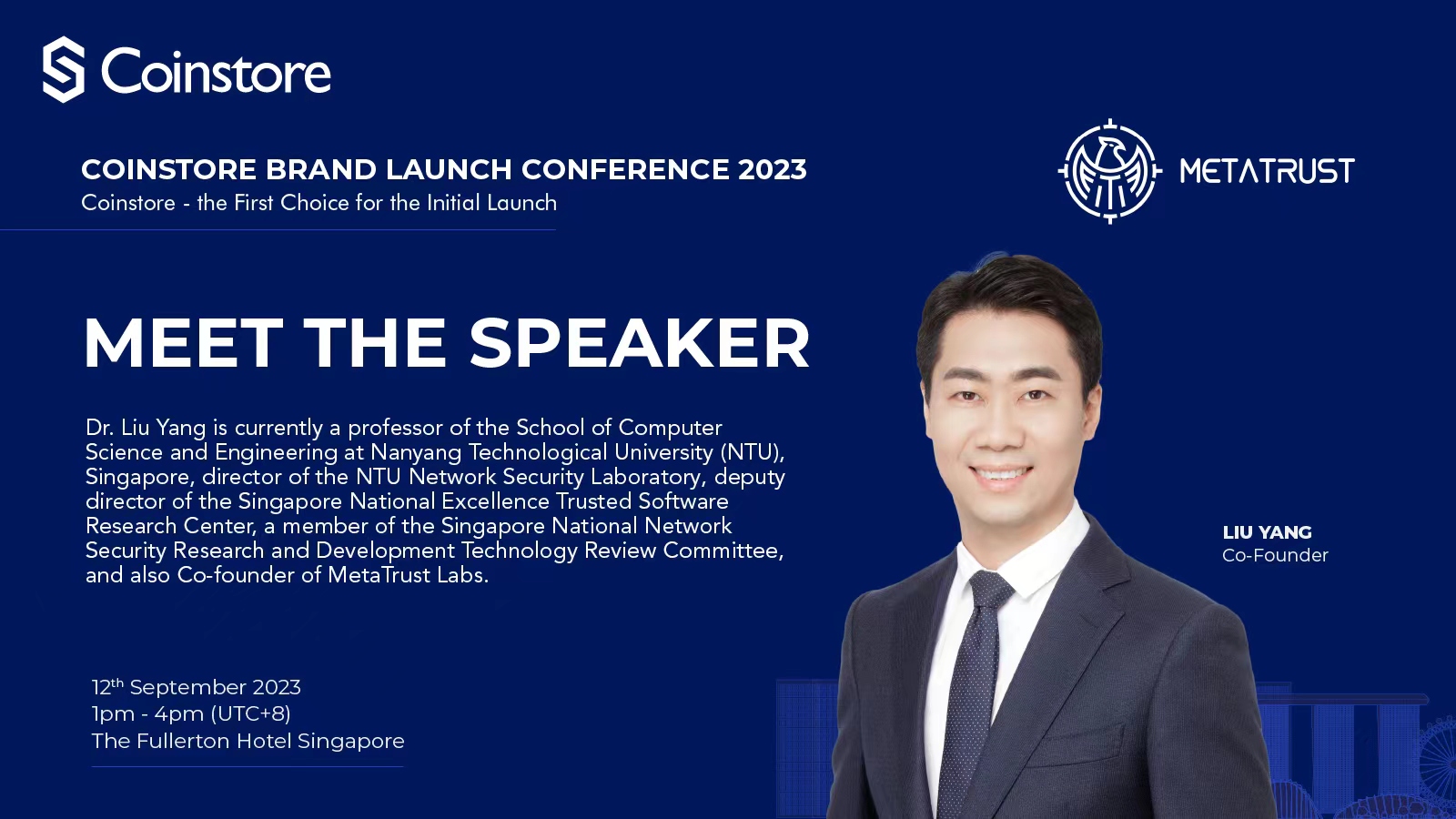 Meta Era Summit
Also on September 12th, Professor Liu Yang will participate in the Meta Era Summit, the inaugural event in Singapore focused on the metaverse and Web 3.0. At the summit, Professor Liu Yang will engage with security experts from various backgrounds in panel discussions aimed at enhancing Web3 user security.
Learn more about the summit 👉 https://www.metaerasummit.com/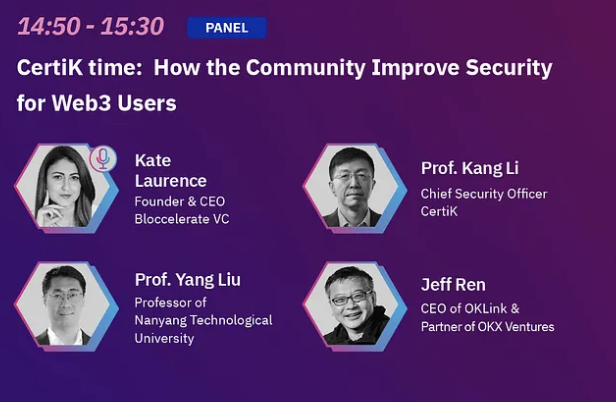 September 13th
2023 MetaTrust Web3 Security CTF Competition
The CTF competition is now open for registration, with the final registration deadline on September 14th at 22:00 SGT. We have teamed up with partners including Polygon Labs, Sui, BingX, GoPlus, BugRap, MAP Protocol, and Desyn to offer a total prize pool of $10,000. Additionally, completing relevant CTF challenges from Sui can earn you SUI tokens as an extra reward. Don't miss your chance to register, assemble your unbeatable team, and prepare for this intense competition!
CTF Competition Dates: September 13, 10:00:00 - September 15, 10:00:00 SGT
Register here 👉 https://build.bewater.xyz/en/campaigns/28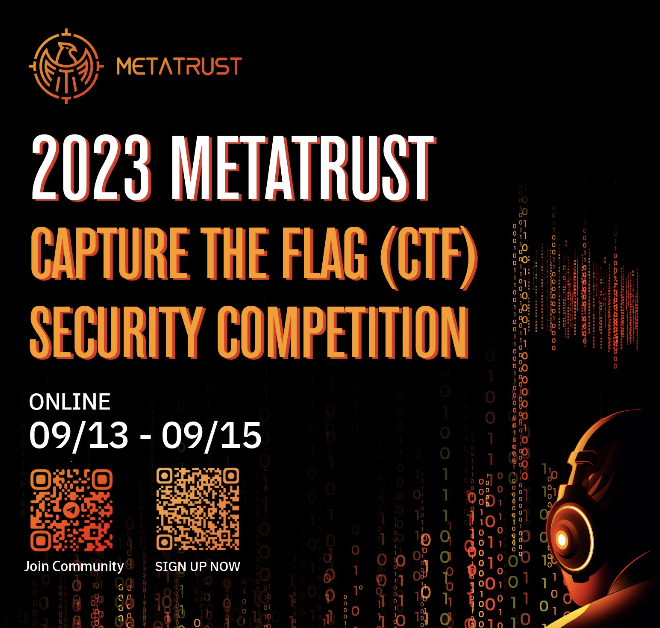 2023 MetaTrust Web3 Security CTF Opening Ceremony
The opening ceremony for the CTF competition will be held on September 13th at 9:00 and will be broadcasted online. During this ceremony, we will introduce the format and rules of the CTF competition. We are also thrilled to have guests from Polygon Labs, Google Cloud, Amber Group, C² Ventures, GoPlus Security, and Moledao in attendance. You won't want to miss this stellar lineup!
The CTF opening ceremony will take place on Google Meet. Reserve your spot now!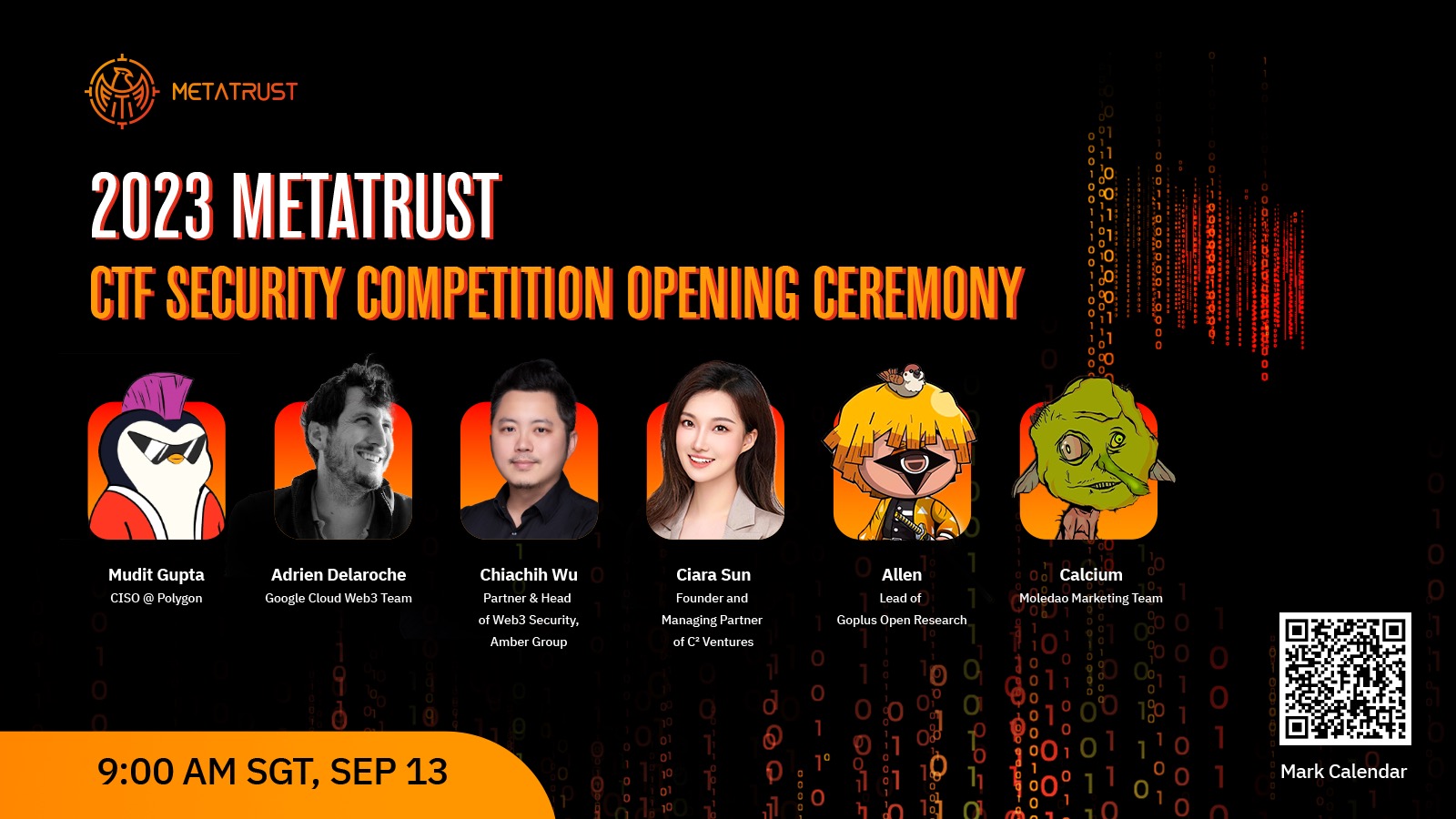 Web3 Workshops
Throughout Token2049, we have partnered with Polygon Labs, GoPlus Security, and Moledao to offer three Web3 security workshops. Join these workshops and receive exclusive NFT rewards.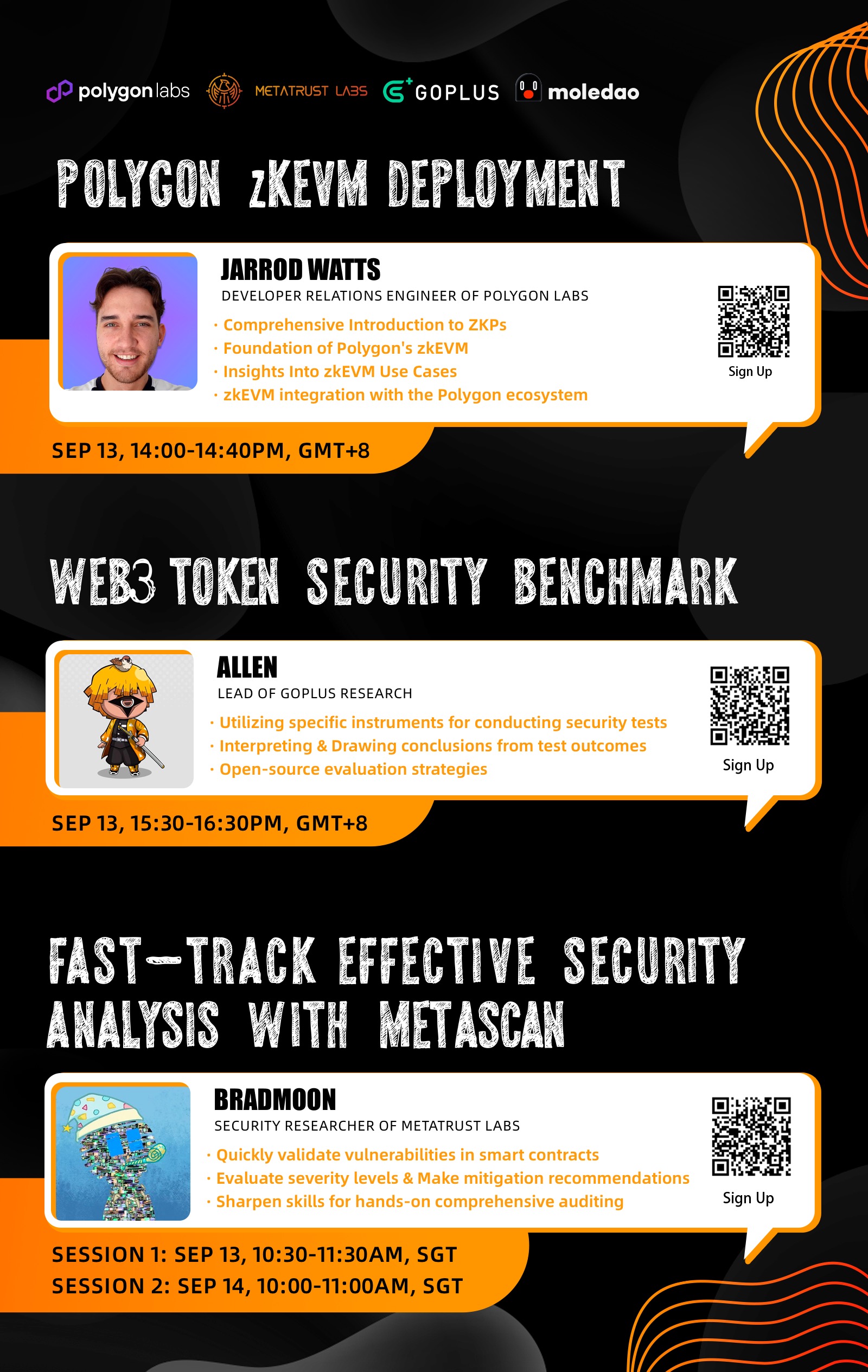 September 14th
aelf's Blockchain Gaming Grand Prix
On September 14th, aelf, in collaboration with MetaTrust Labs and several partners, will host an offline karting event. What happens when karting meets blockchain gaming? Join us to find out!
Rev up and register 👉 https://lu.ma/6z05f9u0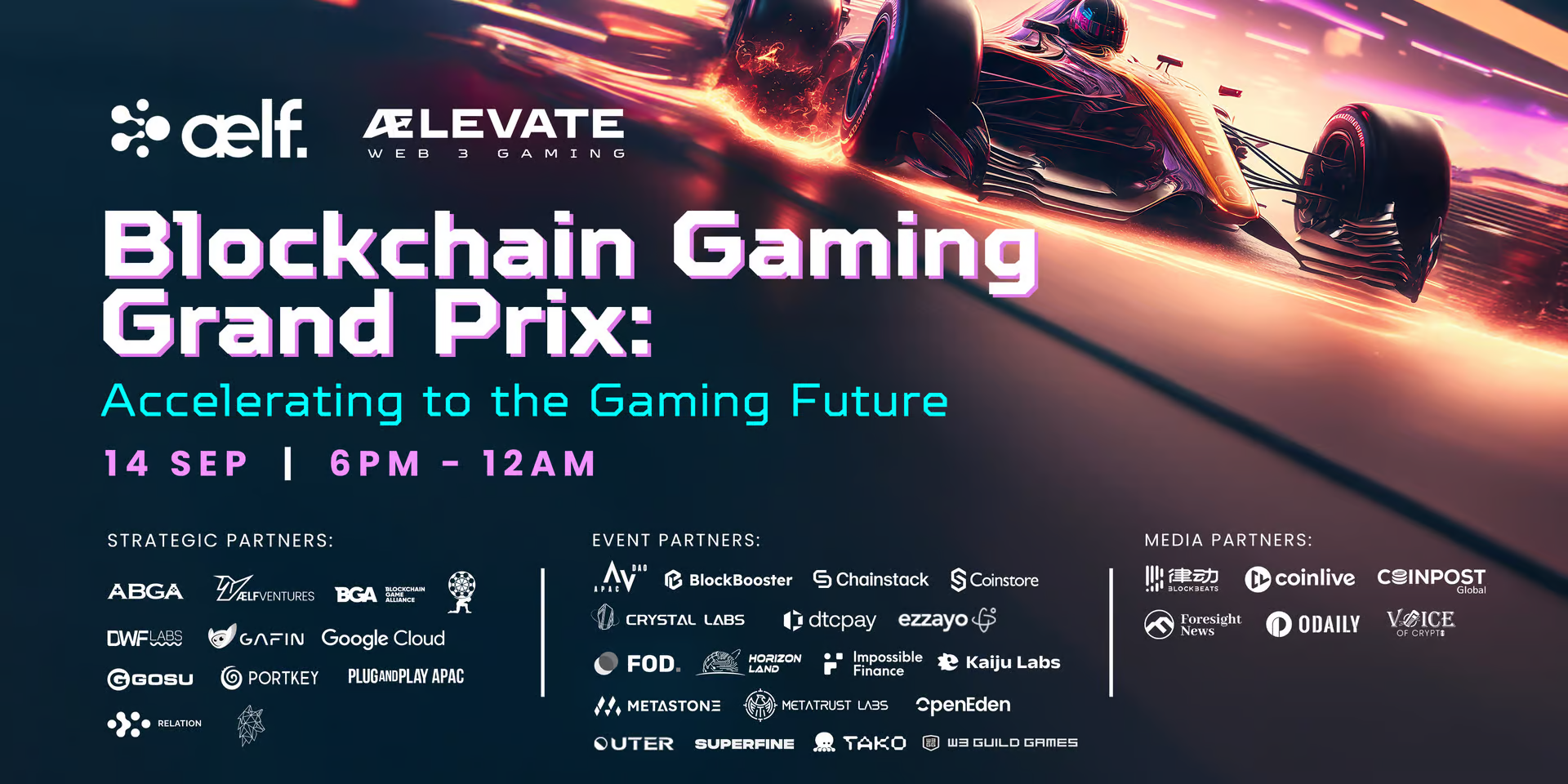 September 15th
2023 MetaTrust Web3 Security CTF Closing Ceremony
After the intense security challenges, we will host the closing ceremony on September 15th at 20:00, also broadcasted online. The closing ceremony will feature guests from BingX, BeWater, BugRap, and BlockPi. In addition to highlighting the highlights of the competition, we will invite the winning teams to share their real-world experiences. The CTF closing ceremony will take place on Google Meet. Secure your spot now!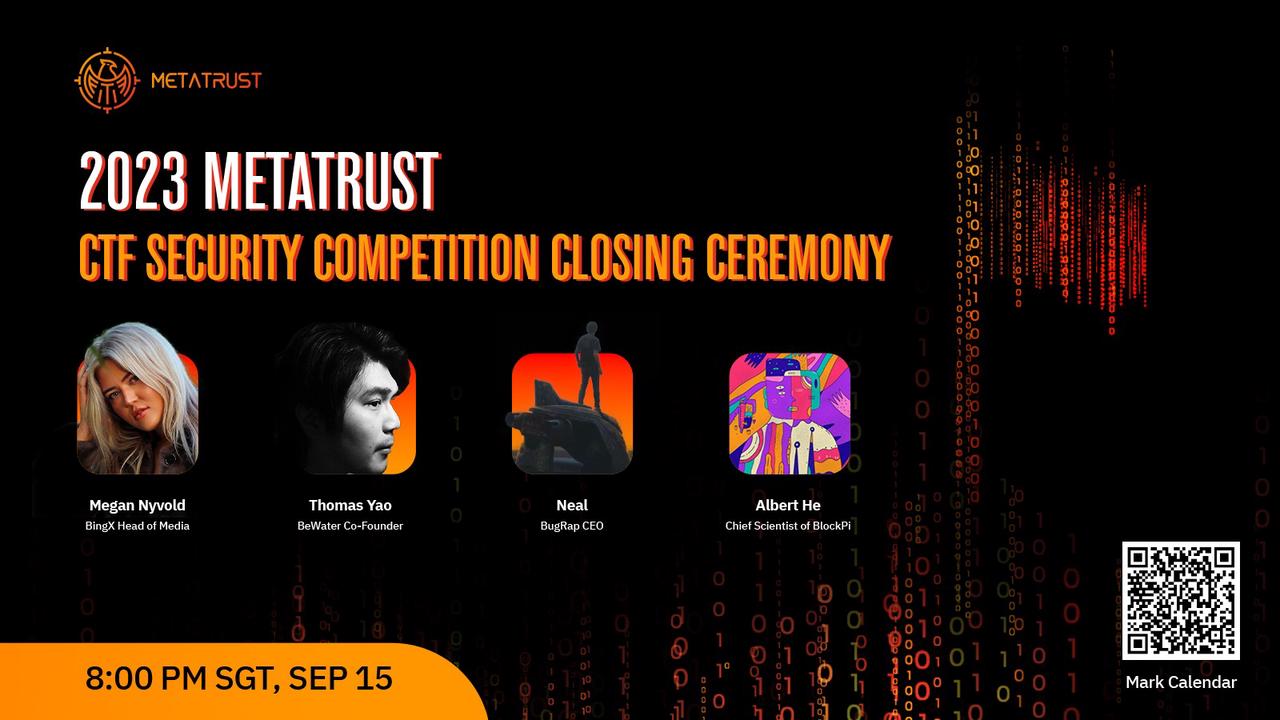 Token2049 MetaTrust Labs Booth
MetaTrust Labs' exclusive booth at the Token2049 venue is located at Booth M87 on Level 4. Don't forget to visit us on September 13th and 14th to collect our carefully prepared gifts. Look forward to meeting you onsite!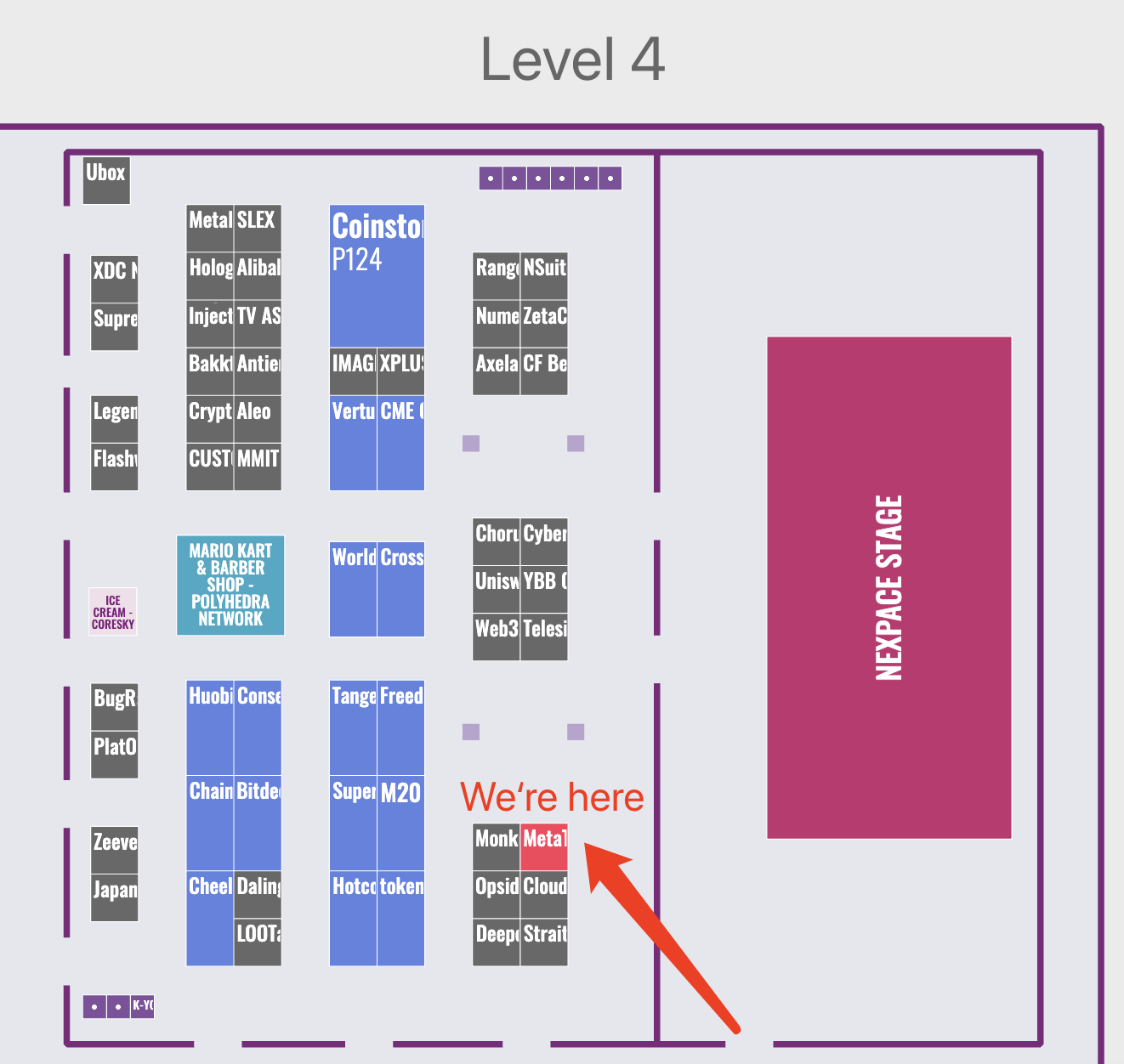 About Us
At MetaTrust, our primary focus is on creating a secure infrastructure that caters to the needs of developers in the WEB 3.0 space. We offer an array of AI-Driven automation tools and security services to assist Web3 developers and project stakeholders in achieving a secure development environment.
Website || Twitter || Telegram || Try MetaScan for FREE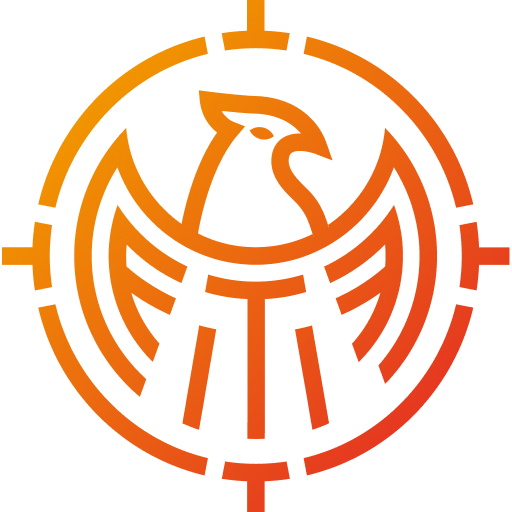 Share this article
Summary
Join us and enjoy events during Token2049!
@2023 by MetaTrust Labs Pte. Ltd. All Rights Reserved