Announcement2023-08-12
Join 2023 MetaTrust Singapore Web3 CTF Security Challenge and Win $10,000 in Prizes and Honors!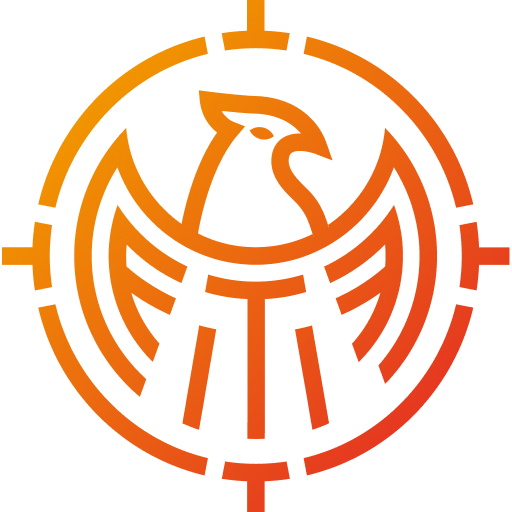 Summary
Join the 2023 MetaTrust Singapore Web3 CTF Security Challenge and compete with the best minds in web3 security!
As the Web3 technology flourishes, blockchain and digital assets are transforming our lives. However, with these advancements come significant security risks and challenges. Smart contract vulnerabilities have become the new target for hackers, resulting in millions of dollars in losses.
In this environment, web3 security is of paramount importance, requiring dedicated professionals and white-hat hackers to actively engage and elevate the security defenses of the entire ecosystem. That's why the 2023 MetaTrus Singapore Blockchain CTF Security Challenge was born.
About the CTF Security Competition
Presented in collaboration with MetaTrust Labs, Polygon Labs, Amber Group, GoPlus Security, BeWater, BugRap, Map Protocol, and other leading entities, this event will be a 48-hour online CTF security competition commencing right in the same time as the grand Token2049, from September 13th 2023 to September 15th, 2023. The challenge invites all enthusiasts interested in web3 security to showcase their skills and talent, vying for substantial rewards and recognition.
Event Schedule
1. Competition Period
Sep 13th, 2023, 10:00 (GMT+8) to Sep 15th, 2023, 10:00 (GMT+8), 48H.
2. Registration Period
From Aug 25th, 2023, 9:00 (GMT+8) to Sep 14th, 2023, 22:00 (GMT+8)
3. Registration Link
TBA Join our Telegram community and stay tuned to registration notice↓↓↓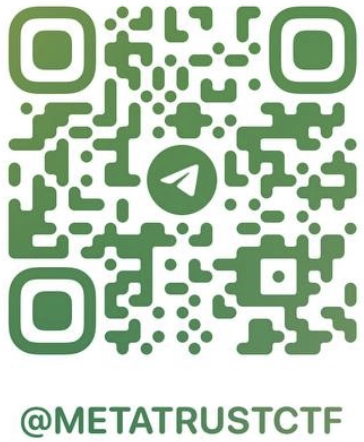 https://t.me/MetatrustCTF
Participation Format
1. Competition Format
Jeopardy style, with each challenge containing one or more flags that participants must discover and submit.
2. Platform
The competition will be hosted online using the ctfd.
Eligibility
We welcome participation from the following professionals:
Security Researchers
Smart Contract Developers
Smart Contract Auditors
White-Hat Hackers
Participants can join as teams of up to five members, with each team allowed only one account.
Judging Criteria
The challenges will focus on analyzing smart contract code, identifying vulnerabilities, and capturing flags.
Each solved challenge will yield a specific number of points. Team rankings will be determined based on the total score.
In case of a tie, rankings will be decided by the time of the last correct submission.
The points for each challenge will be dynamically adjusted based on the number of teams that successfully solve it.
Prizes
The total prize pool amounts to $10,000, with the top three rankings receiving $5,000, $3,500, and $1,500 respectively.
All participants will receive commemorative NFTs and mysterious airdrop benefits.
We cordially invite all professionals and white-hat hackers passionate about blockchain security to participate in this exhilarating CTF security challenge.
Let's join hands in contributing to the advancement of web3 security and collectively create a safer digital asset ecosystem!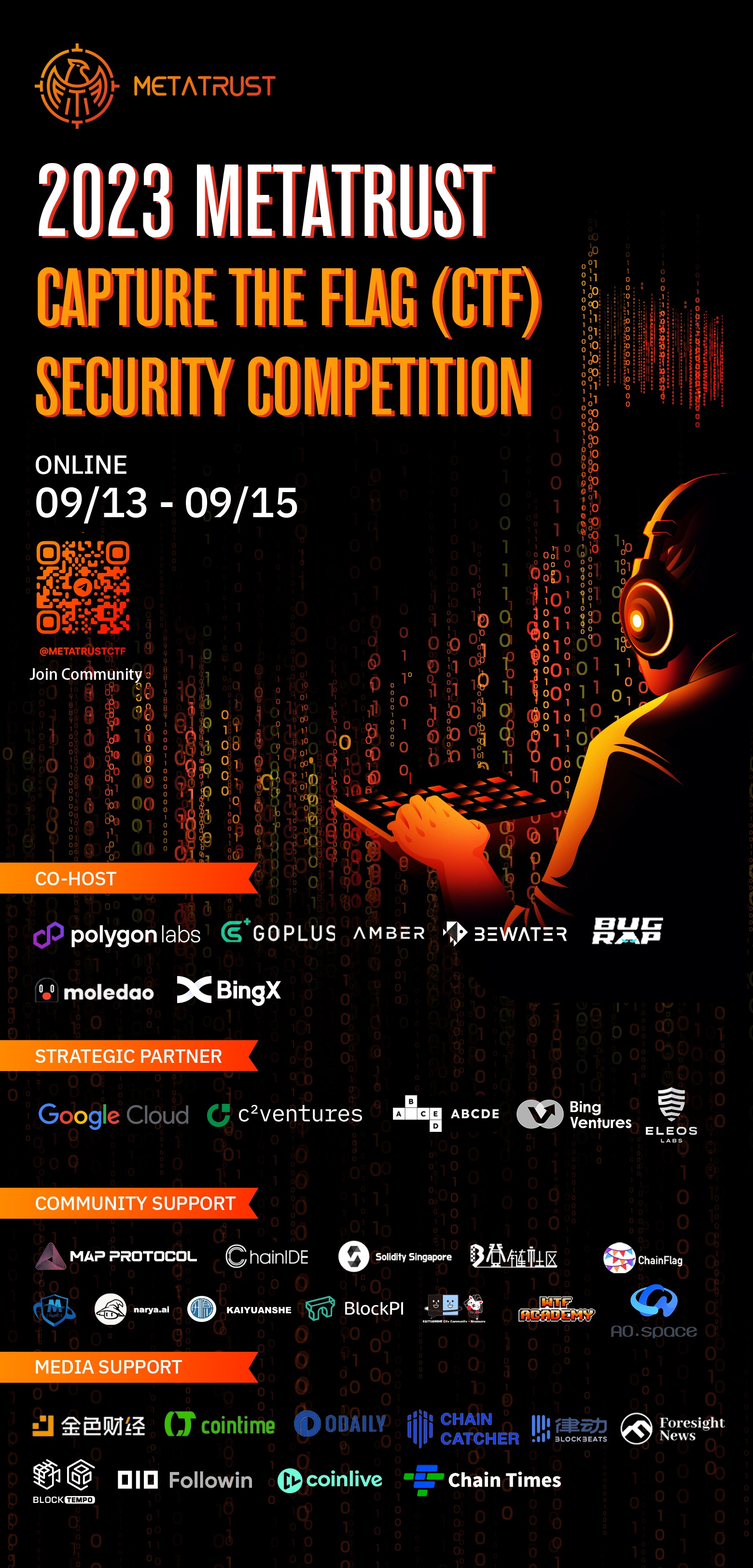 About Us
At MetaTrust, our primary focus is on creating a secure infrastructure that caters to the needs of developers in the WEB 3.0 space. We offer an array of AI-Driven automation tools and security services to assist Web3 developers and project stakeholders in achieving a secure development environment.
Website || Twitter || Telegram || Try MetaScan for FREE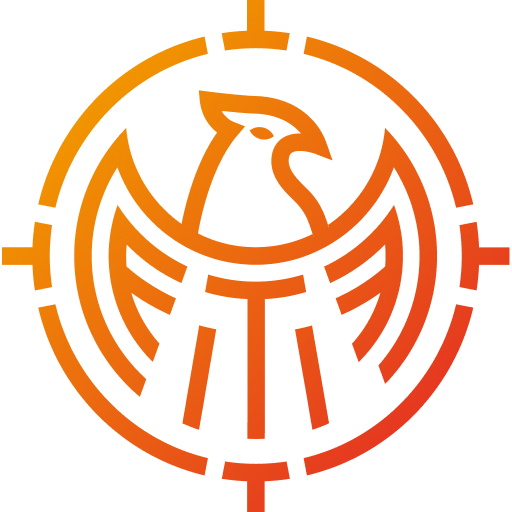 Share this article
Summary
Join the 2023 MetaTrust Singapore Web3 CTF Security Challenge and compete with the best minds in web3 security!
@2023 by MetaTrust Labs Pte. Ltd. All Rights Reserved