Announcement2023-10-24
MetaScore 1.1: Enhanced Features for Smarter Security Assessment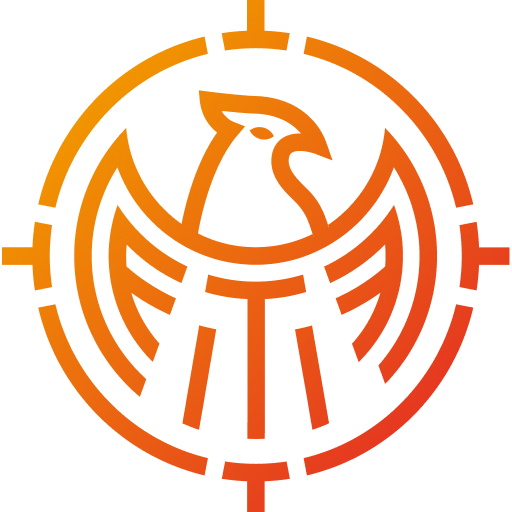 Summary
Simplify your crypto security journey and empower you with data-driven insights.
We are thrilled to announce the launch of MetaScore 1.1, the latest version of our cutting-edge project security assessment tool developed by MetaTrust Labs. Packed with powerful new features and improvements, this update takes your on-chain security journey to the next level.
Let's dive into the exciting updates that MetaScore 1.1 brings to the table:
1. Search in MetaScore
One of the standout features of this version is the addition of a project search function on the MetaScore main page. Now, users can conveniently perform real-time project searches within the MetaScore platform. This functionality empowers investors with quick access to relevant security information and market updates, allowing for more informed decisions.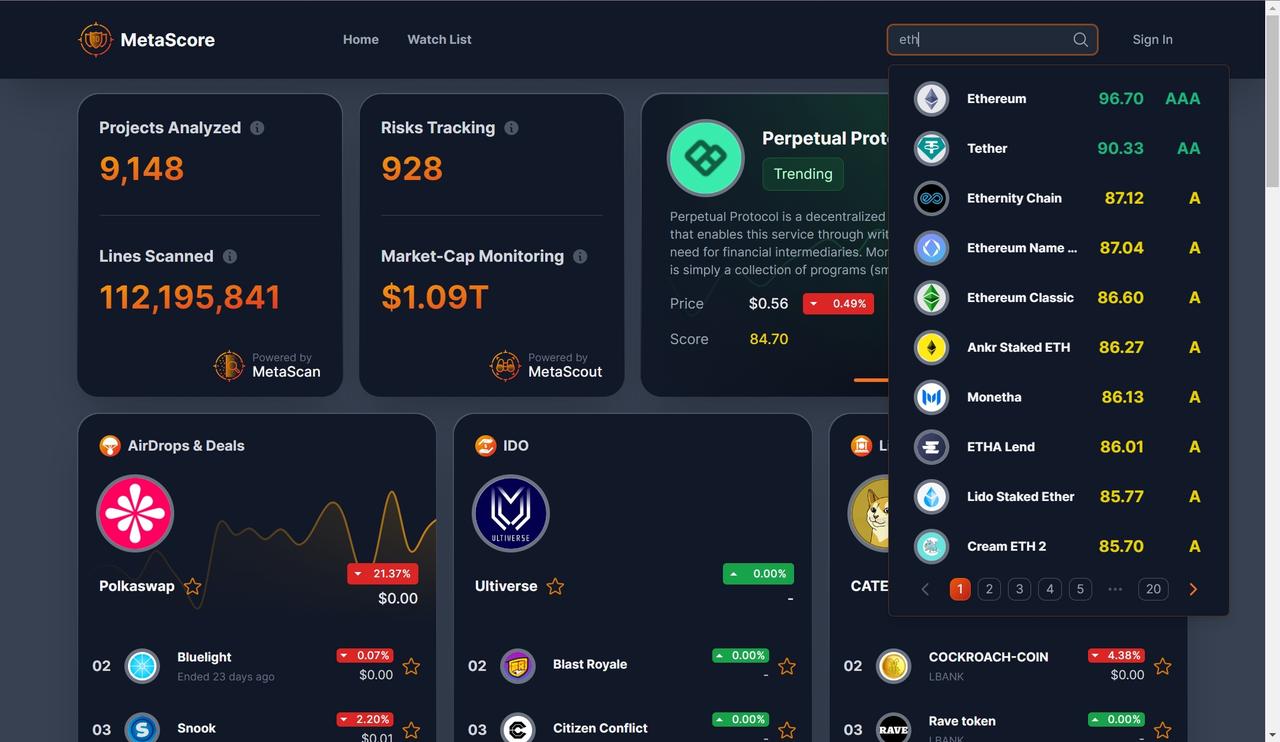 2. Watch List Page and User-Defined Sorting
We have also introduced a dedicated Watch List page in MetaScore 1.1. This page serves as a centralized hub for tracking and monitoring your favorite projects, tokens, and assets. Furthermore, we've enhanced the user experience by enabling user-defined sorting options. Customize your Watch List based on your preferences, whether it's sorting by market cap, performance, or any other criteria that aligns with your interest.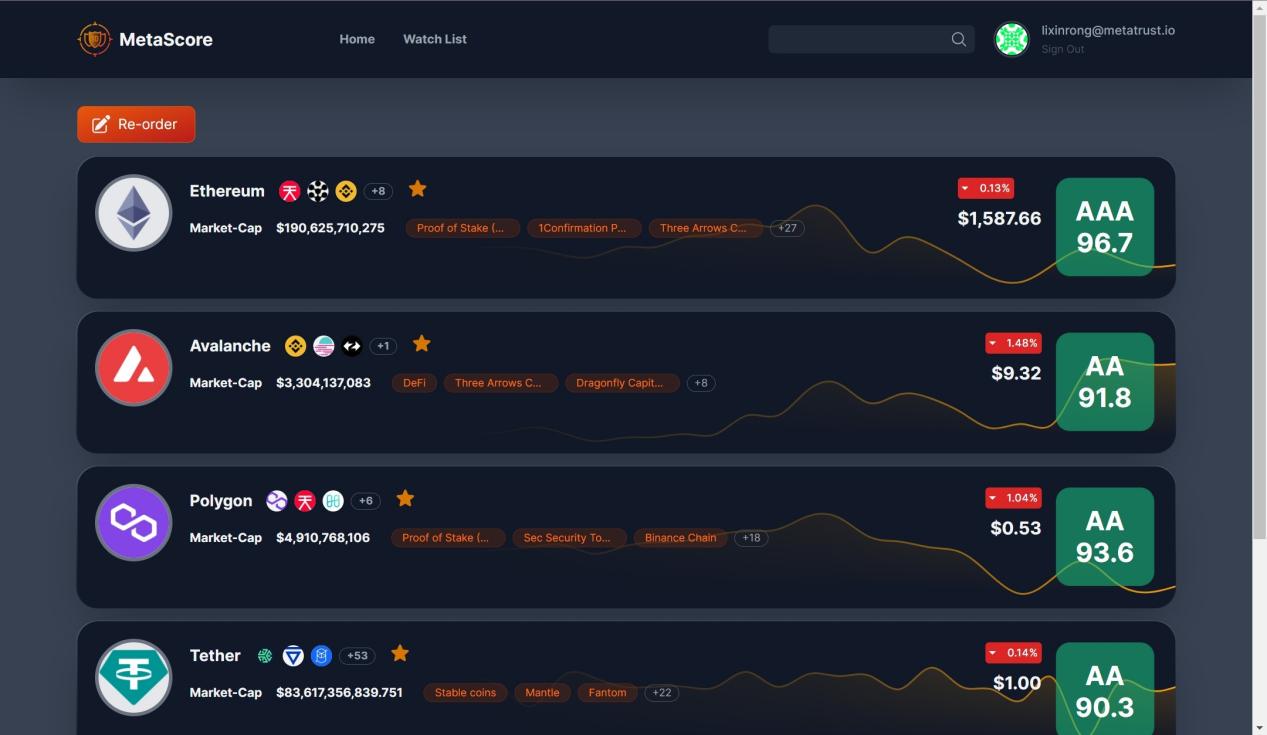 3. Expanded Main Navigation
In this version, we've expanded the main navigation of MetaScore to include two primary sections: Home and Watch List. The Home section provides a comprehensive overview of the market and featuring the latest trends. On the other hand, the Watch List section allows you to focus on your selected investments, keeping you updated on their performance and relevant market developments.
MetaScore is designed to simplify your crypto journey and empower you with data-driven insights. With the addition of the web search function, you can now seamlessly gather information from various sources without leaving the platform. The Watch List page, combined with user-defined sorting, ensures that you have a personalized and organized view of projects, making it easier to track their progress and make informed decisions.
We are committed to continuously improving MetaScore and providing you with the best investment analysis tools. Your feedback and suggestions have been invaluable in shaping this update, and we encourage you to continue sharing your thoughts to help us refine and enhance the platform further.
To experience the enhanced features of MetaScore 1.1, simply visit our website and log in to your account. If you're new to MetaScore, now is the perfect time to join and take advantage of our advanced investment analysis capabilities.
About Us
At MetaTrust, our primary focus is on creating a secure infrastructure that caters to the needs of developers in the WEB 3.0 space. We offer an array of AI-Driven automation tools and security services to assist Web3 developers and project stakeholders in achieving a secure development environment.
Website || Twitter || Telegram || Try MetaScore for FREE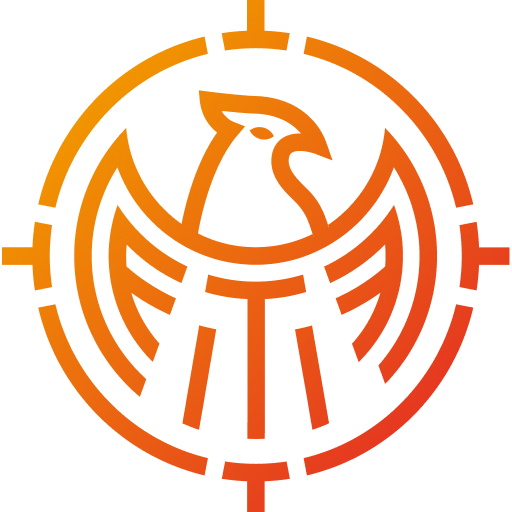 Share this article
Summary
Simplify your crypto security journey and empower you with data-driven insights.
@2023 by MetaTrust Labs Pte. Ltd. All Rights Reserved